It's a bright January morning in 1944. Far away in Europe and in the Pacific theater, America is engaged in an epic struggle against the forces of fascism. Our nation's industries are humming with ever increasing activity, supplying the tools necessary for ultimate victory. Yet, along the sandy shore of the Balboa Peninsula, the only sounds are the murmur of spent waves, the laughter of rollicking boys, and the loping pant of faithful "Cooper." In the distance stands the Newport pier with its weather-beaten hamburger house marking the tip of its intrusion into the peaceful Pacific Ocean. Barely visible between the pilings, Palos Verdes seems to rise serenely as the back of a sunning whale.
Then . . . a blast of thunder is heard from 4,000 galloping horses, the flash of sunlight on whirling propellers, a glint from plexiglass, and the perception of kindred spirits hurtling joyously through the invisible air. In a fleeting moment, a brief rendezvous, the mighty bent-winged Corsair forges a memory of bridled power and the wonder flight. Soon its riders will dismount at the orange-tree-surrounded field called "El Toro." There they will recount with glee the stolen thrills of the morning's training mission, and the boys they caught by surprise on the sandy shores of Balboa.

Print on Paper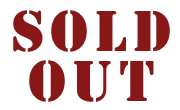 EDITION AND ARTIST PROOFS SOLD OUT.
Artist proofs of 123 prints on acid-free, 100-pound cover stock.
Image = 33 x 22 in. Trimmed print = 37 x 27 in.
Certificate of authenticity included.
A print signed and numbered by the artist is $225.
Giclée on Canvas Details
Edition Size: 250
Edition Price (signed and numbered):  $745
Artist's Proofs:  25
Shipping/Packaging:    $40
Printer's Proofs:  1
Tax for California residents:   $58.13
Giclée Size: 24" x 36"  (same as the original painting)
Mounting: Stretched over canvas stretchers.
With this giclée the buyer receives a frameable 8" x 10" signed and numbered certificate of authenticity, the story of the painting, and an enhancement map.